It was the end of the year again. The winter in Shanghai was very cold this year, with a strong wind from the north. People were bundled up and covered head to toe. Do you remember the health gift baskets we sent to the migrant workers returning to Shanghai in early 2020? Due to the pandemic many common health and safety materials were hard to come by, so we prepared for them for the families we work with. Each package contained 13 gifts including: grain, oils, food, milk, disinfectant and cleaning supplies.  The Youdao staff presented the gifts to 55 low-income migrant families to help them fight the pandemic and start the new year safely. Although the pandemic is still not over, through our combined efforts we have helped to beat it here.  Except for sporadic cases coming in from overseas, the local cases are controllable. In China, most people's lives and work have returned to normal and China's economic performance has become a bright spot in the world.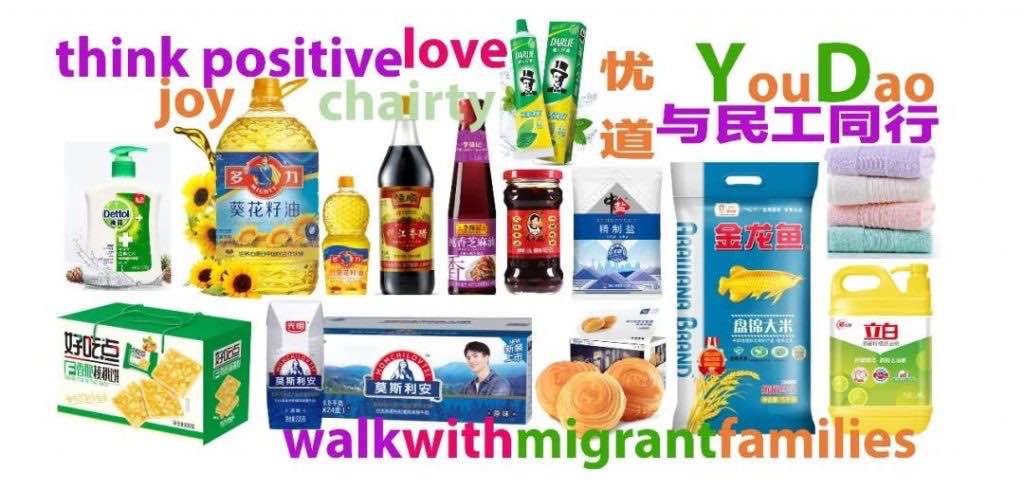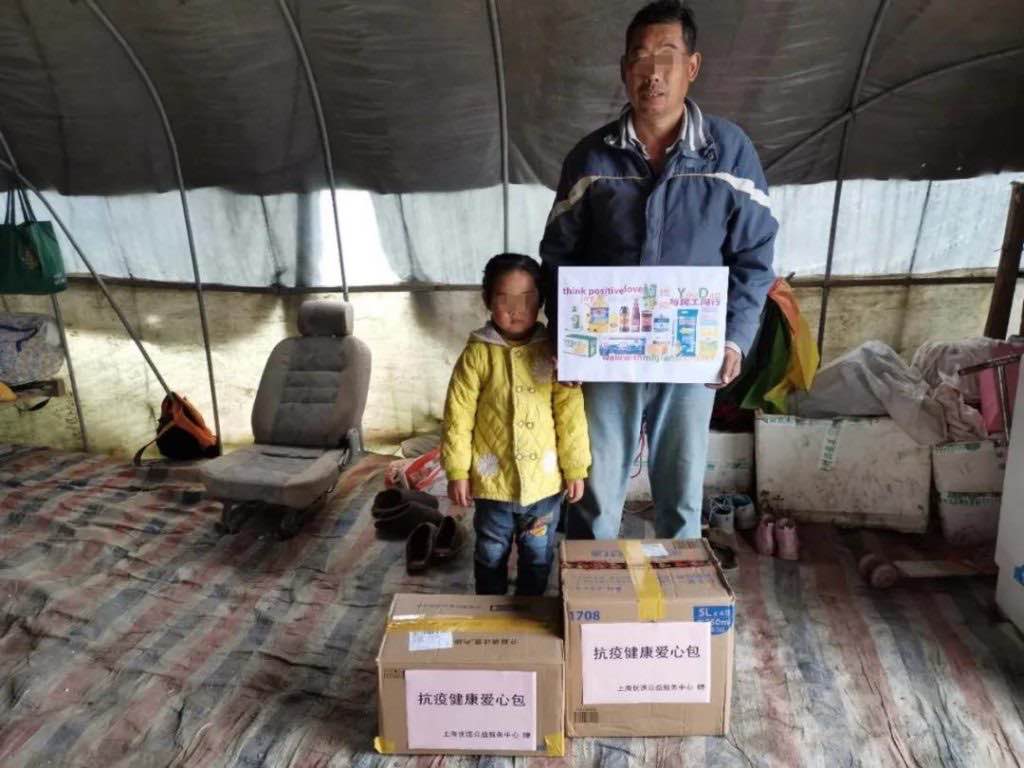 The most gratifying thine for Youdao has been receiving all the funding which has allowed us to continue providing for the migrant worker's families without disruption or infection in 2020!  the work and life of these families has returned to normal, and the pandemic prevention supplies can easily be purchased now. Therefore, Youdao prepared new New Year gift packages for them this year. In addition to the supplies from the original packages, we have now included food, books, toys, and painting sets for the children.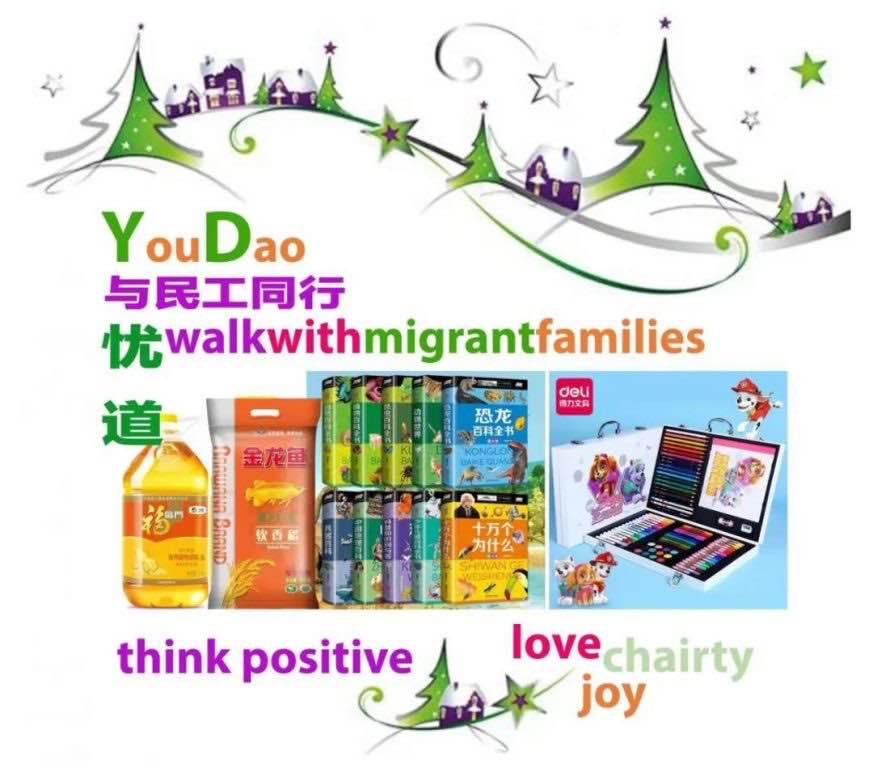 The Youdao staff and volunteers braved the cold to visit the migrant families and deliver 43 gift baskets to them.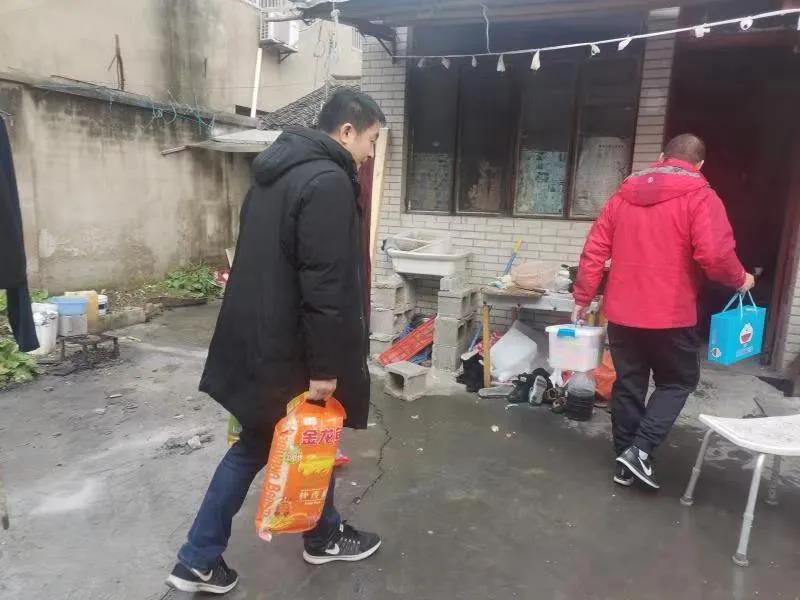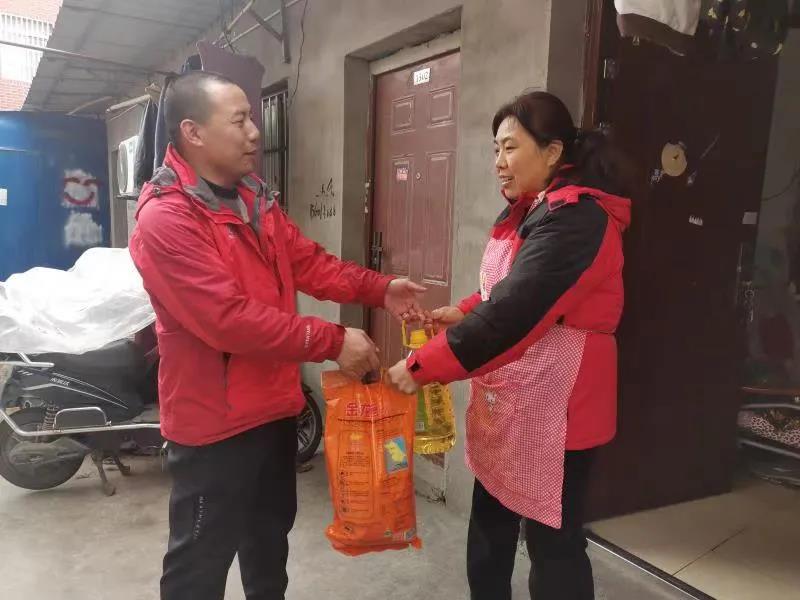 The children who received the packages couldn't wait to open them and play.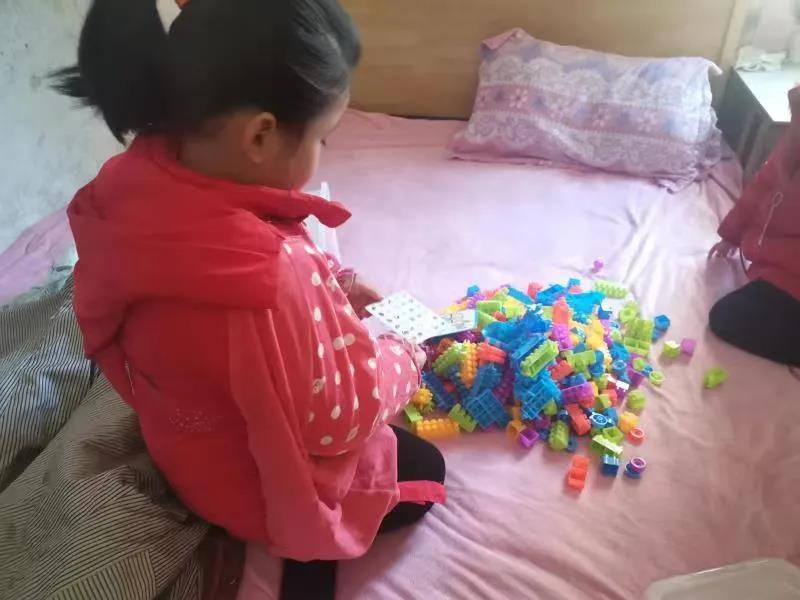 One child loved the Encyclopedia "One Hundred Thousand Whys." It should be able to satisfy his endless curiosity about the world!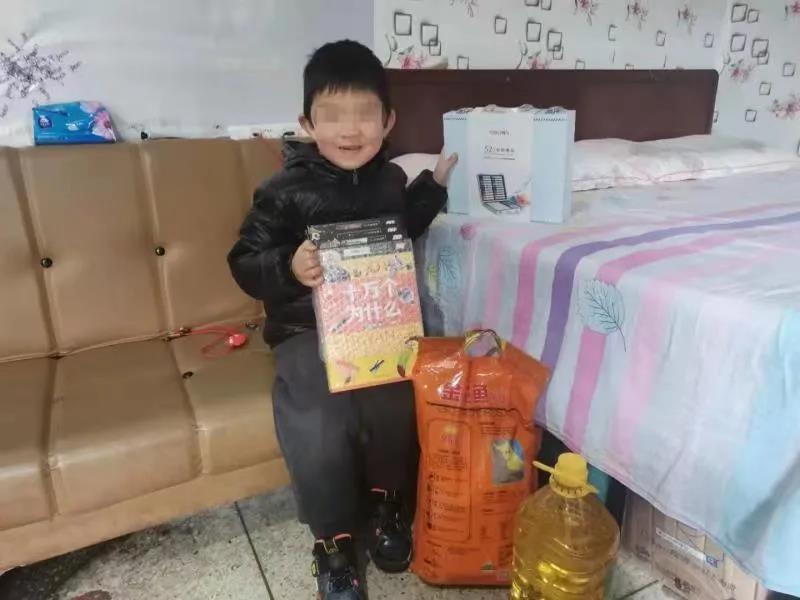 His younger brother dreams of being a solider and couldn't put down the "Encyclopedia of Weapons." Looking at his focused eyes, we hoped it could help to inspire him and help him pursue his dream …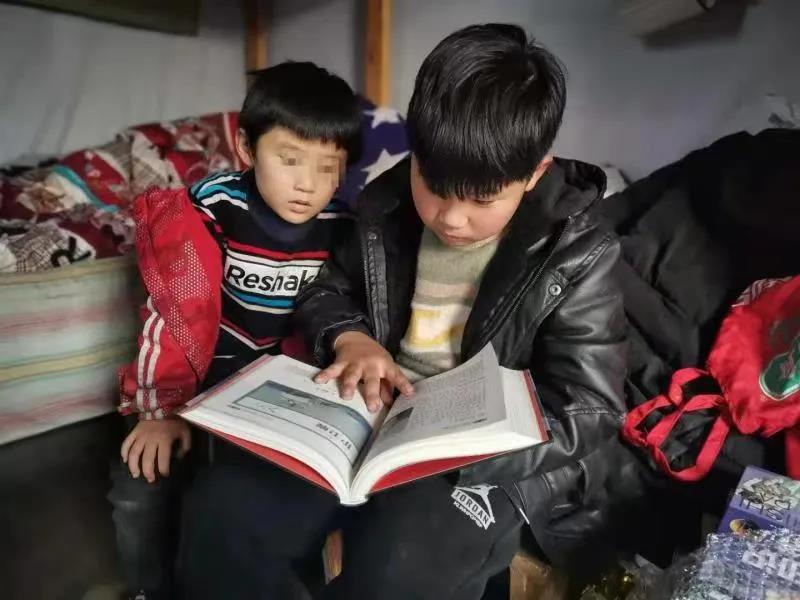 In the warm afternoon the sun shining was, and the little sisters had a quiet and lovely reading time.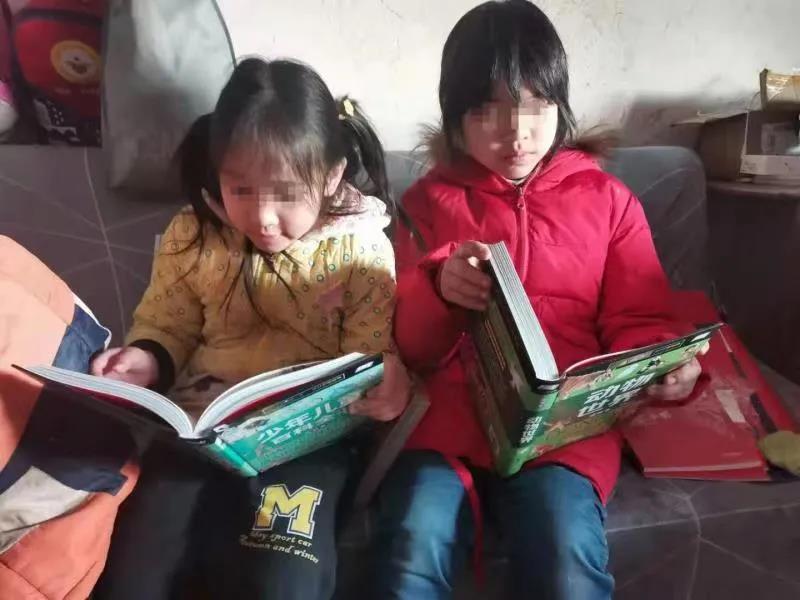 Reading for the children it can cultivate hobbies, improve reading ability, and help them overcome their dependence on electronic devices like phones and tablets. Based on our years of understanding of the growth environment of children of migrant worker's families, Youdao has carefully selected encyclopedias with pictures and texts to fit their learning needs.
From the very start of the year, Youdao always cares about migrant workers families. No matter what day it is, whether it is easy or hard, Youdao always sticks to its original intention to walk with migrant worker's families.
Youdao sincerely wishes them a safe, healthy, and prosperous year in 2021!  And we wish the same for you.