In August, it was hot every day.  Everyone had to be careful when going outside in the heat.  Parasols and sun hats were indispensable, if only to avoid physical discomfort, or something even worse.  So we organized a week for the children to make their own graffiti umbrellas, and sun hats.  It was a lot of fun, and very practical too.
This little friend, pulling on needles and thread, was very calm and seemed very experienced herself!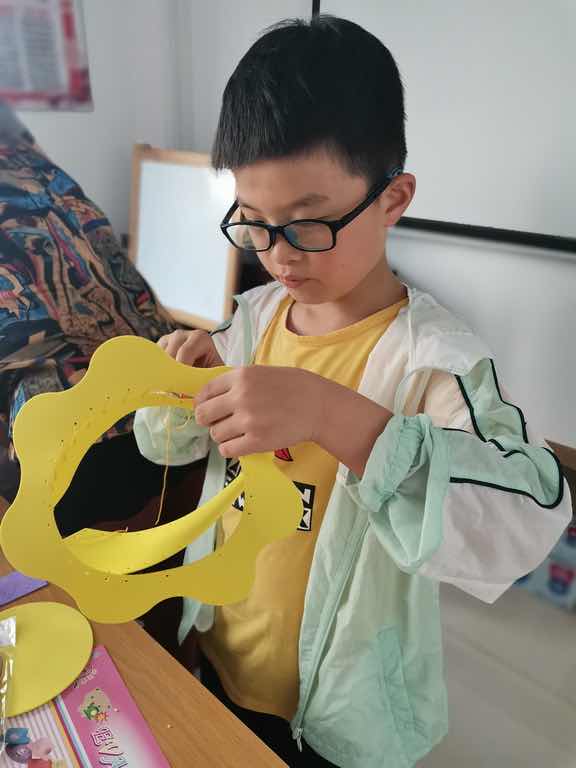 After some hard work, they are all proudly presented their products.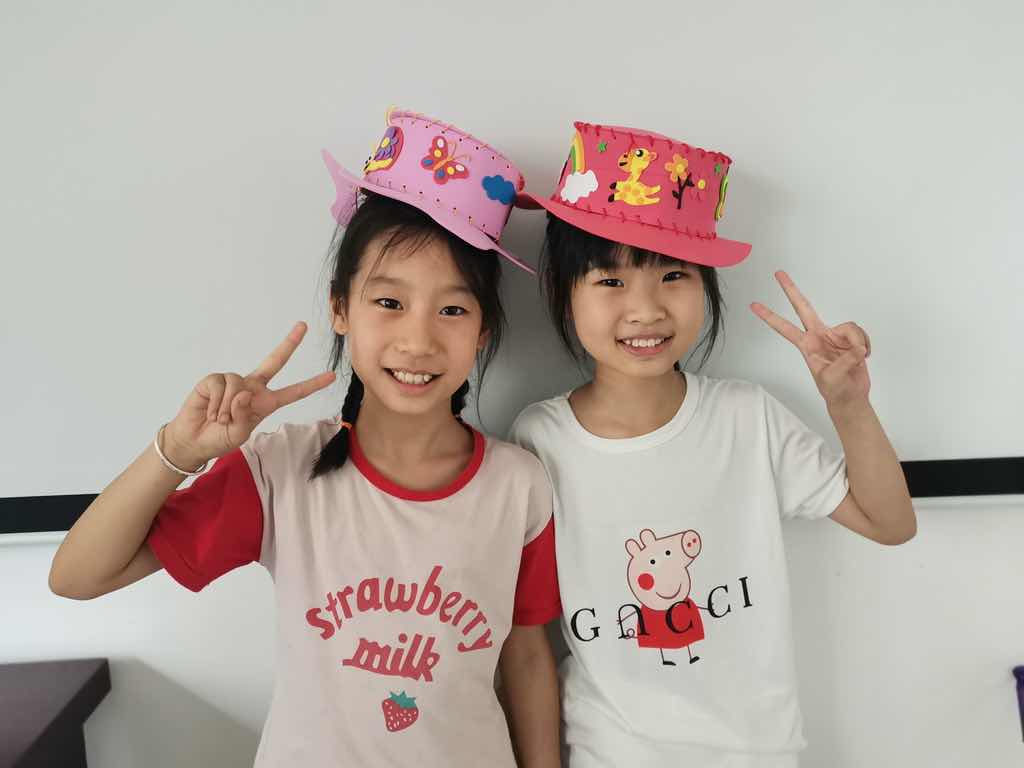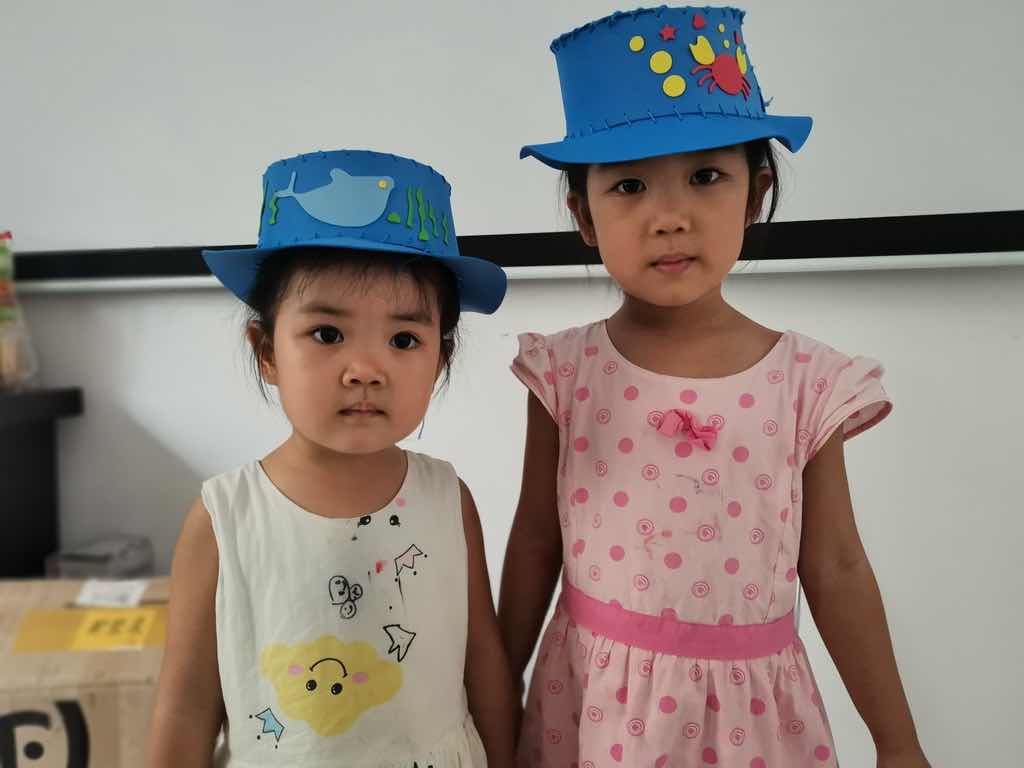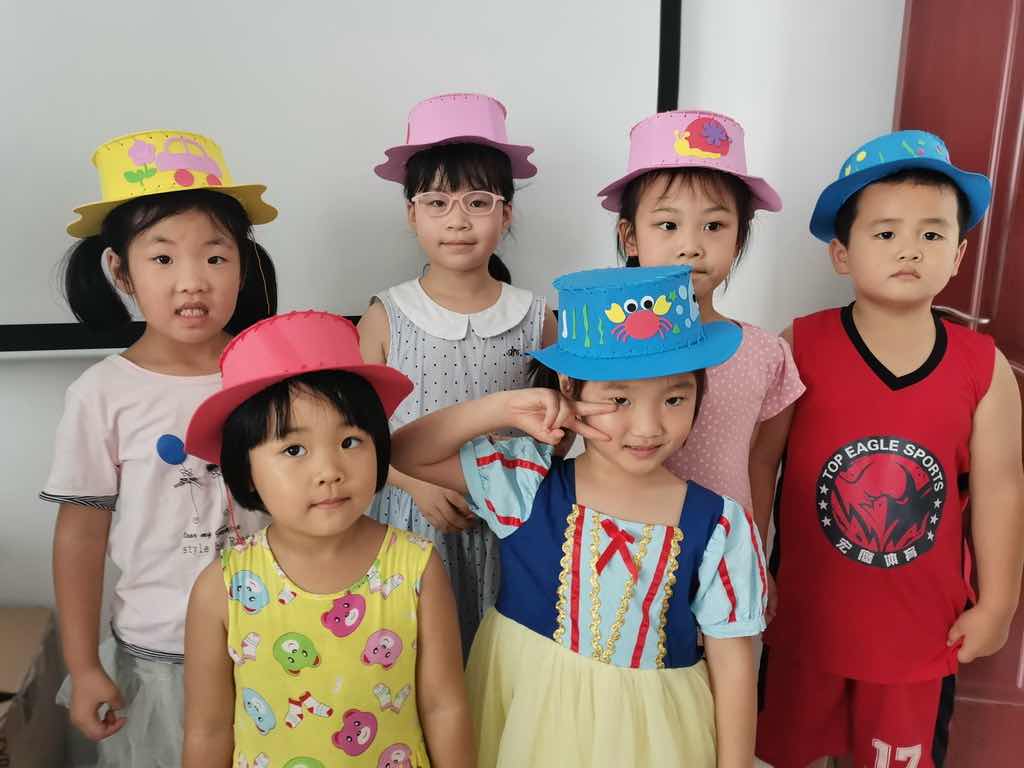 Vases and wheat ear flowers made by the children in Wanwan Community.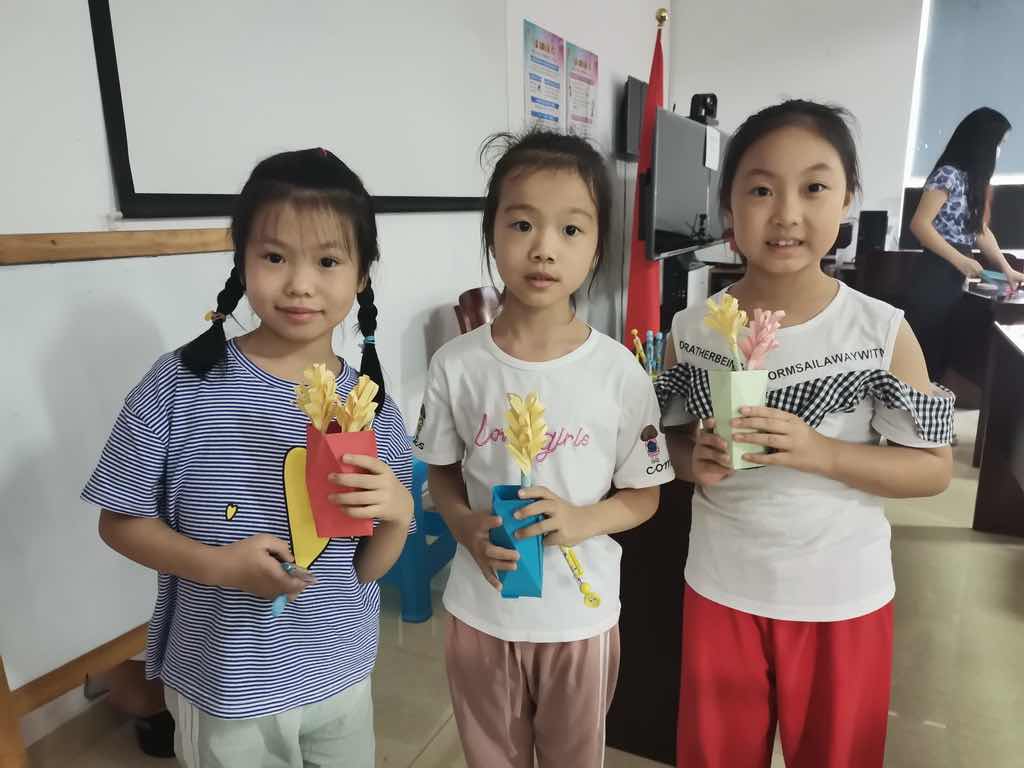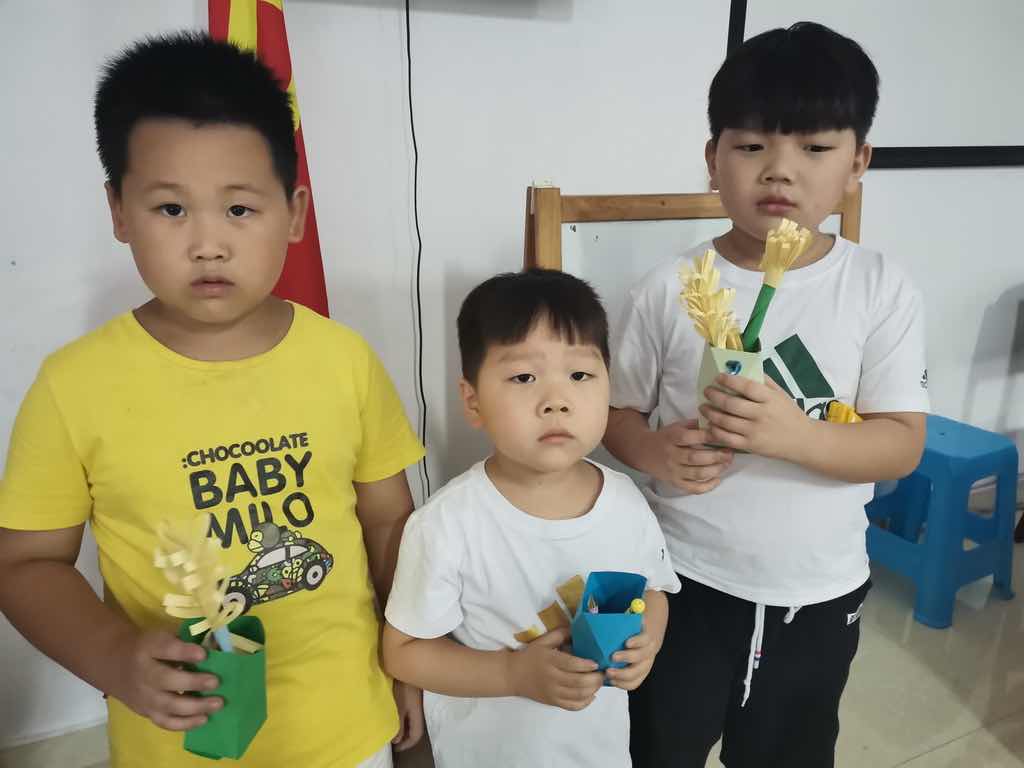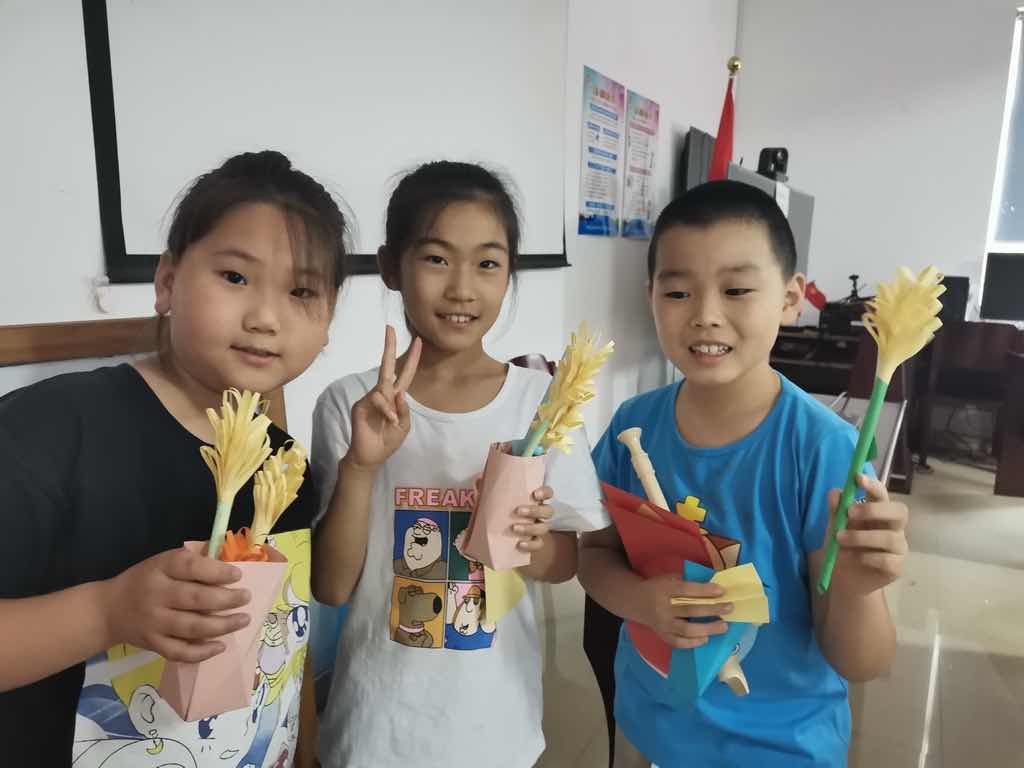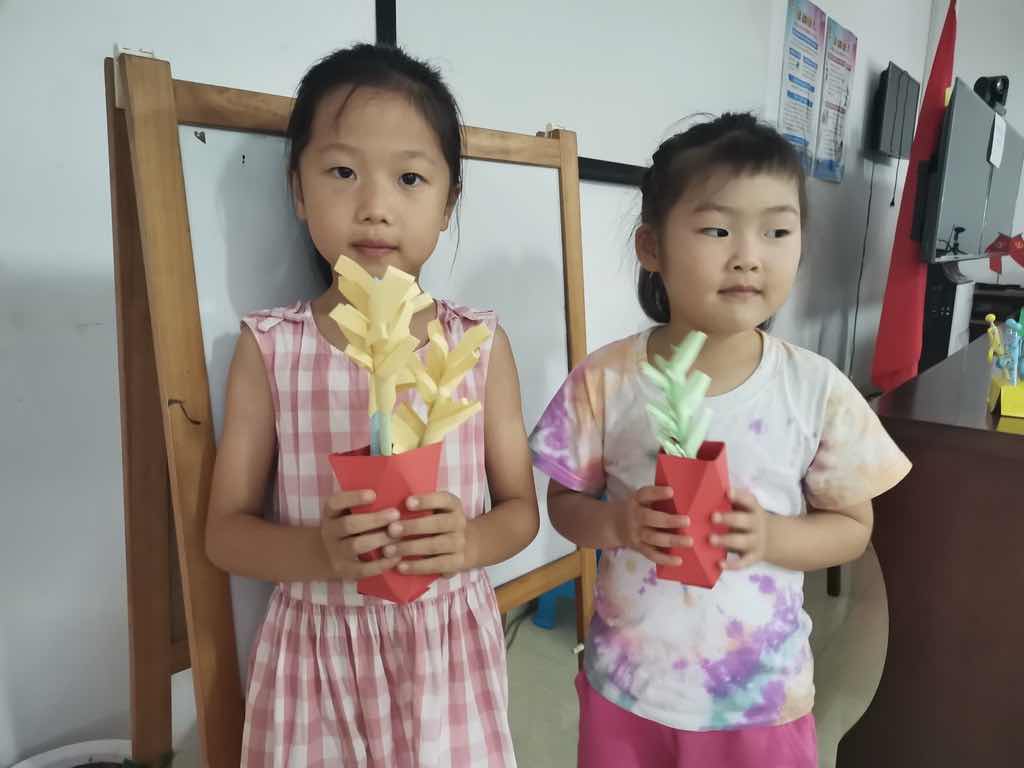 This week, two volunteers ended their service to the "Happy Summer Vacation". As a public welfare foundation certified by the Shanghai Municipal Civil Affairs Bureau, You Dao is able to issue service certificates and temporary Shanghai public welfare passports to our volunteers. Everyone in Shanghai is eligible.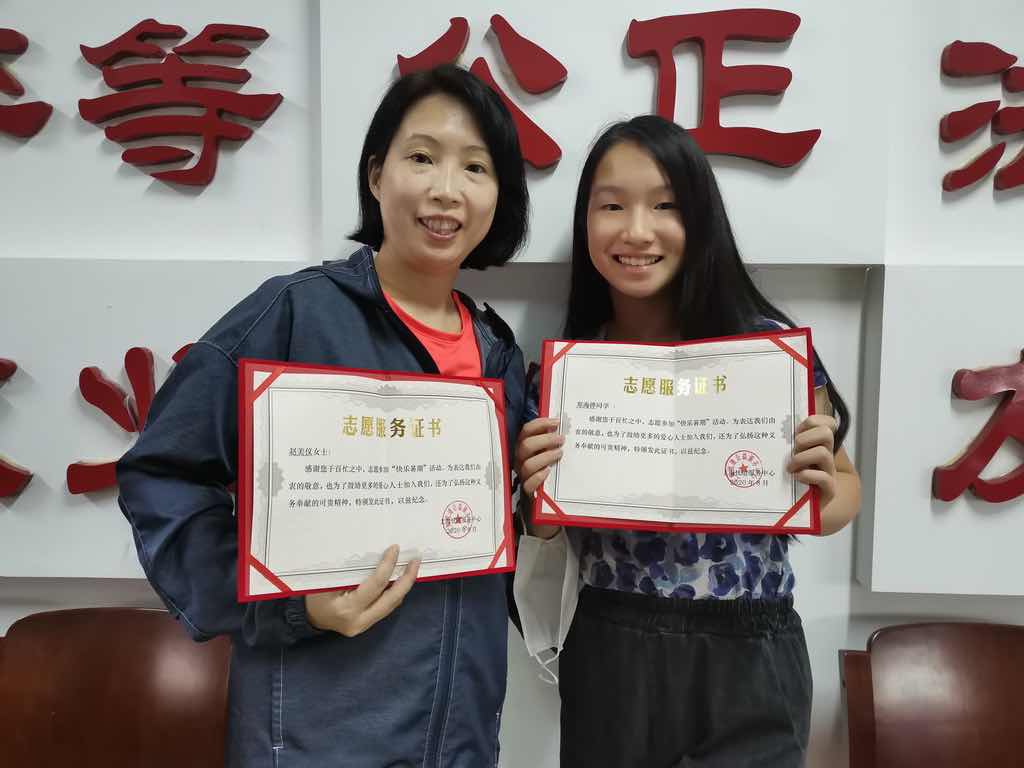 Warm Shanghai will always remember all the good deeds these volunteers have contributed, and everything will be recorded in their public welfare passport. What are you waiting for? If you are hoping and willing to serve others, come and apply for your charity passport soon!