Walking out of the house every morning, along the tidy streets, protected by police, when crossing busy intersections, taking the well-connected, safe and punctual public transportation to go to work, school or shopping – for most of the ordinary citizens of Shanghai this is how the day begins. Shanghai, a world-class metropolis, is like a machine that runs constantly and precisely. It is always so stable and orderly. Even in the face of the crisis like the Coronavirus, the city of Shanghai remained calm and steady.  Have you ever thought about the many people who keep the city running? In the night and early morning when most are still asleep, they start preparing for a new day. For example, sanitation workers, subway and bus workers, medical staff, and policemen are called "urban wakers". It can be said that everything is possible because of them. Only their perseverance in the wind and rain enable every citizen start every day smoothly.
In the early morning of February 7, 2021, under the organization of the Fengxian District Civil Affairs Bureau, and with the help of the Fengxian District Social Organization Service Center and the "Xianshehui" Charity Alliance, we helped carry out the "5:30 in the morning-Warmth" "City Awakens People" charity activities. A total of more than 150 groups participated in this public welfare activity. They were divided into 13 teams for sending thanks and warmth to bus drivers, sanitation workers, medical workers, police, and others. They thanked them for their silent contribution to the city. This event gave out a total of 500 New Year lucky bags emblazoned with the word "Fu", for prosperity.  Small gifts such as warming pads, towels and gloves were in the bags.
The team that Youdao participated in was responsible for Fengpu Avenue. The staff set off at 4:30am in the morning, met with their teammates, and walked along Fengpu Avenue to randomly visit the "urban awakeners" they encountered.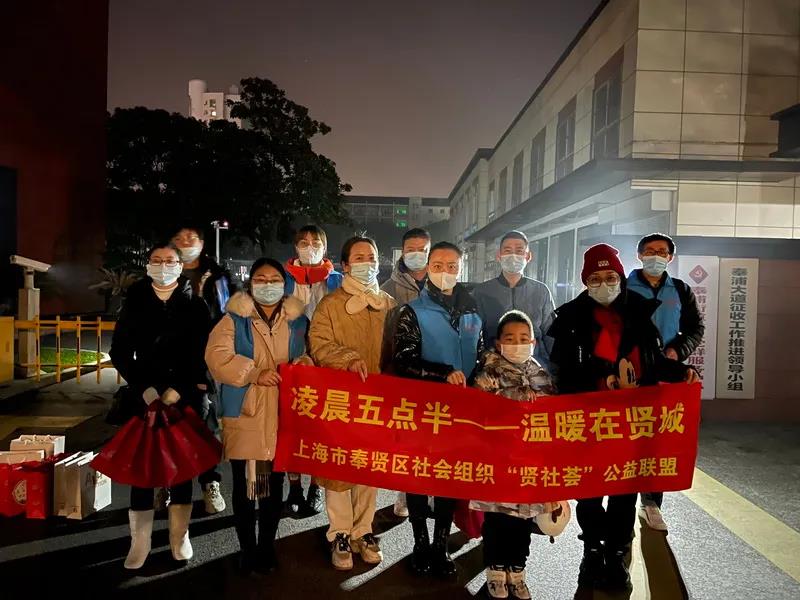 This is the first urban sanitation worker I met. She has to clean this section of the road on time every day at 5am in the morning.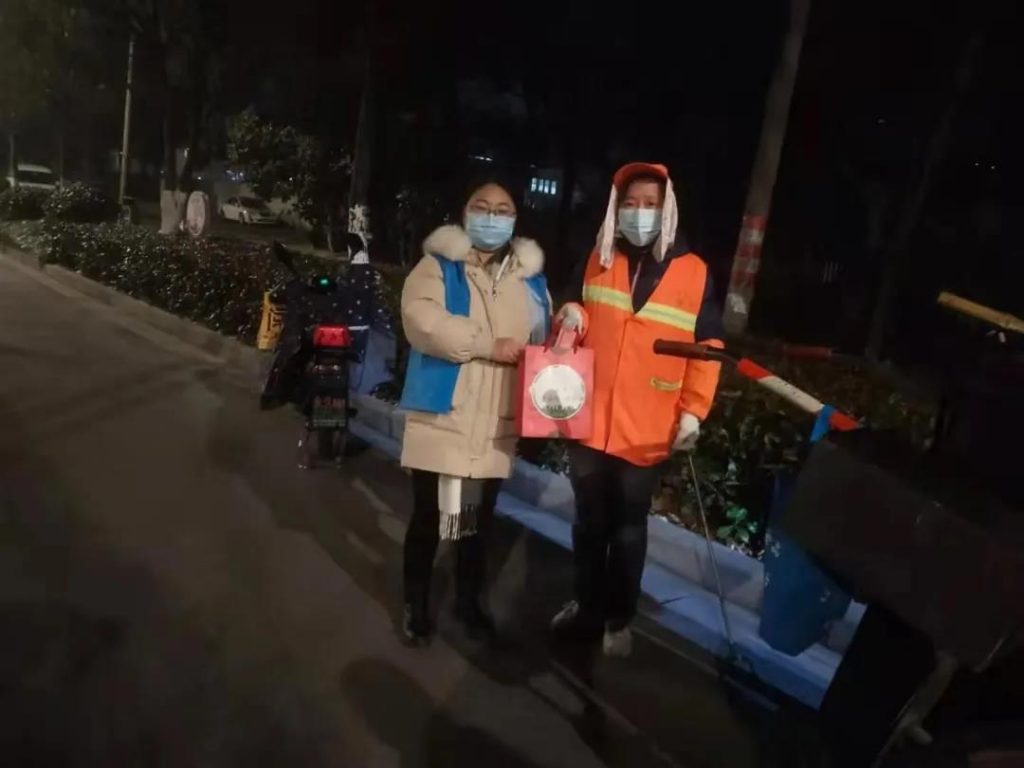 This is an empty subway station in the early morning, and only the staff were there, busy preparing to start operations.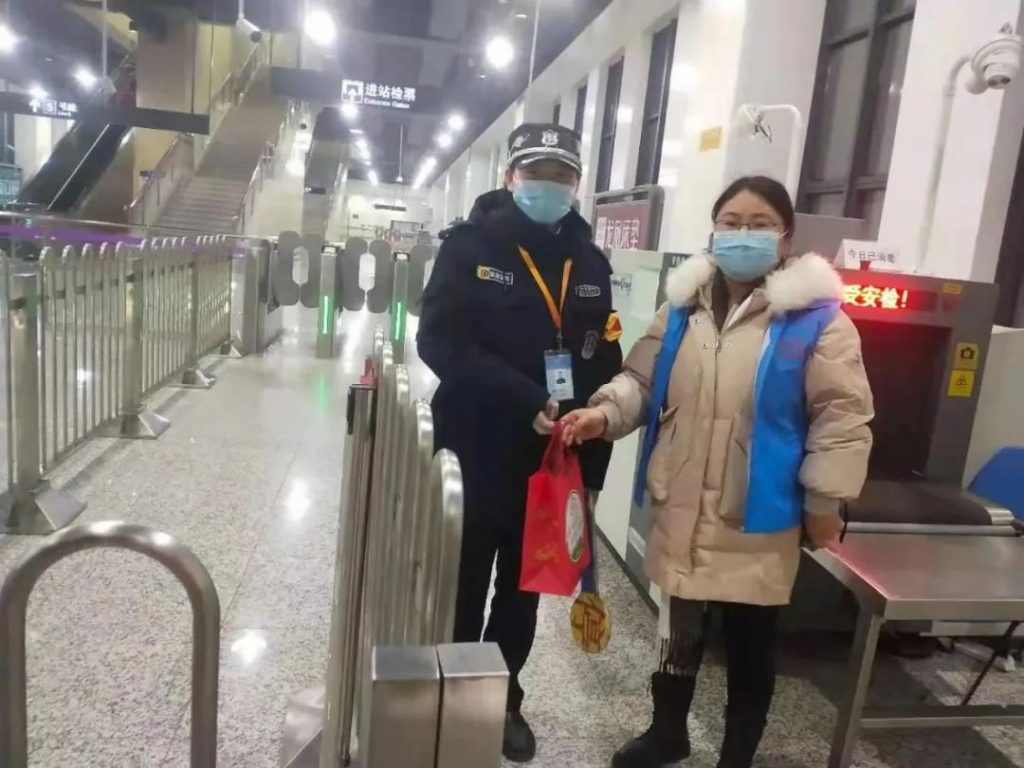 At the bus station, we met with the security guards on duty and the bus driver who was just about to set off.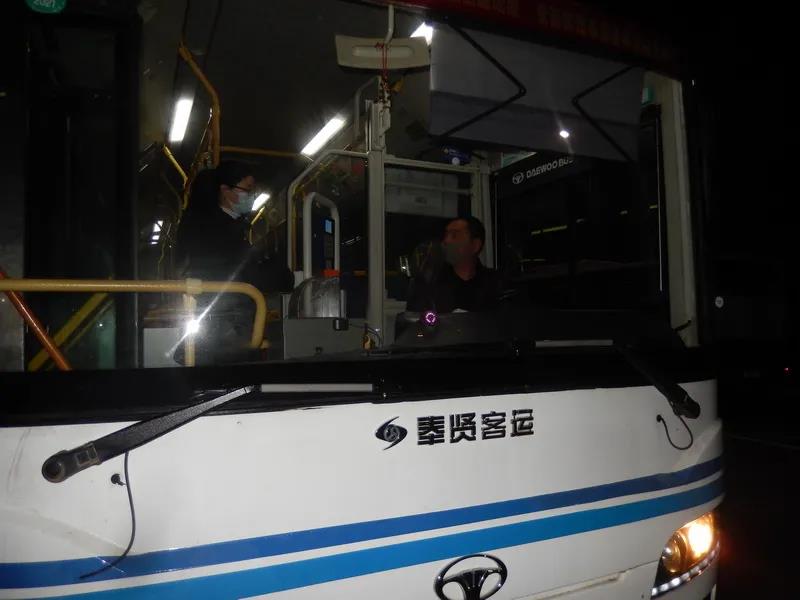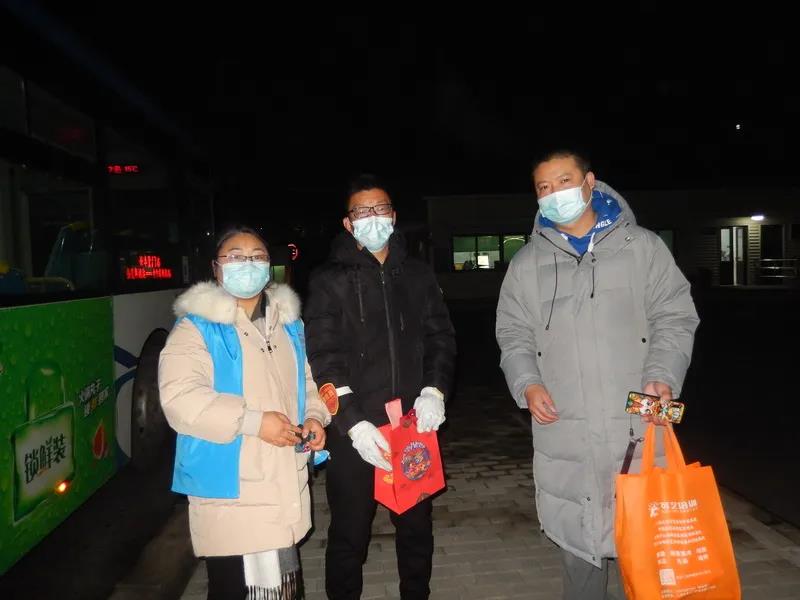 This public welfare activity of caring for "the city awakens people" was jointly participated in by the government and social organizations to form a joint effort to express gratitude and respect for "the city awakens people". More social forces are invested in public welfare activities, so that the city of Shanghai rises up and is more warm and friendly every morning.